Research and innovation in business management of reputation, purpose, brand, communication, public affairs...
Innovation & Research projects
Corporate Excellence – Centre for Reputation Leadership develops tools and management models in the area of intangible assets. This is done jointly with our network of allies.
Together with our allies' network, every year, we define the priorities for each activity line. We then work jointly with business schools, consultants, and universities on various innovation projects. The only way to make progress is through cooperation and co-creation. Below is the list of projects currently underway.
Nuestro modelo de generación de innovación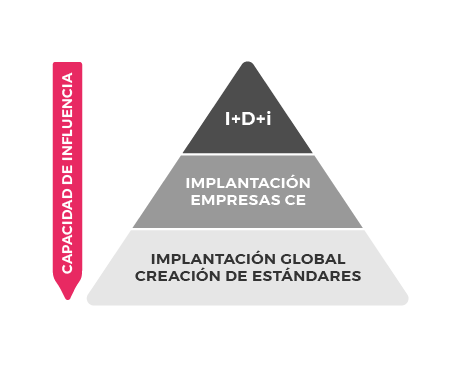 Nuestro Modelo de I D i se basa en la generación de alianzas con los principales expertos y referentes internacionales en las áreas de actividad de Corporate Excellence. De forma conjunta impulsamos proyectos de I D i y de investigación cuyos resultados contrastamos con nuestras empresas.
Este primer ejercicio de innovación colaborativa nos permite validar modelos para posteriormente impulsar a escala global la creación de estándares que permitan consolidar la gestión de intangibles en todo el mundo.
INFOGRAPHIC SUMMARY PROJECTS 2020