Business foundation born from the merger of two associations dedicated to the management of intangibles and founded by IBEX-35 companies
CORPORATE EXCELLENCE - CENTRE FOR REPUTATION LEADERSHIP is a non-profit foundation, although we prefer to call ourselves a think tank, a LABORATORY OF IDEAS AND APPLIED KNOWLEDGE created to promote professionalism in the area of managing key INTANGIBLE ASSETS, such as reputation, brand, communication, public affairs, relations with stakeholders, sustainability, corporate responsibility, good governance, innovation and talent. We use ADVANCED METRICS to evaluate these assets' impact on business as well as risk exposure.
The foundation was created as the result of a merger of the Corporate Reputation Forum (established in 2002) and the Institute for Intangibles' Analysis (established in 2004). We therefore have a fifteen years' experience of research in the area of intangibles' management.
Dedicated to our vision that MANAGEMENT OF INTAGIBLE ASSETS TRANSFORMS COMPANIES INTO EXCELLENT ORGANIZATIONS, members of the foundation share the corporate slogan «Leading by Reputation», which addresses the challenges of the new economic cycle, where companies compete to achieve trust and recognition of their stakeholders.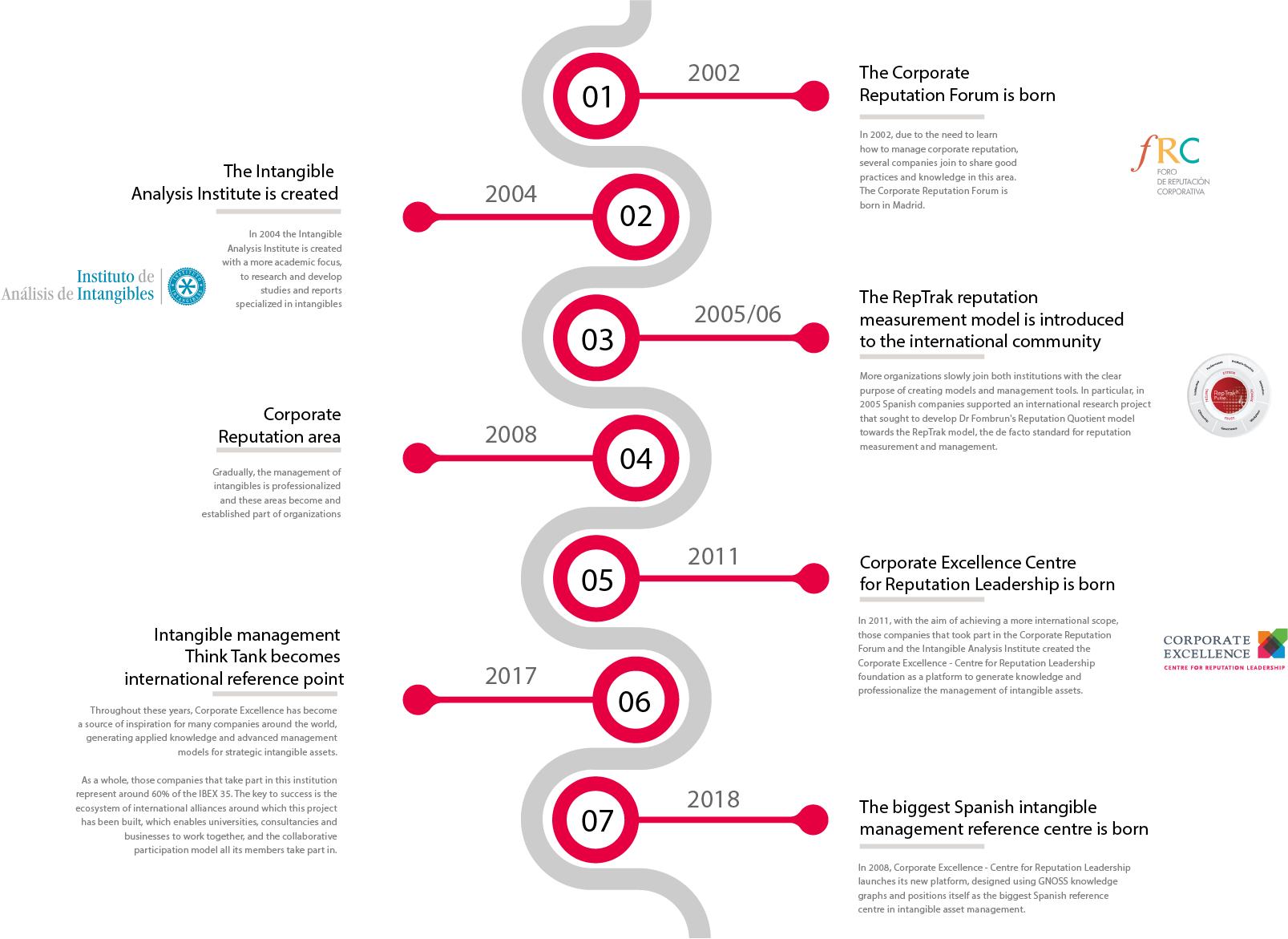 AN ECOSYSTEM OF ALLIANCES AND INTERACTIVE COOPERATION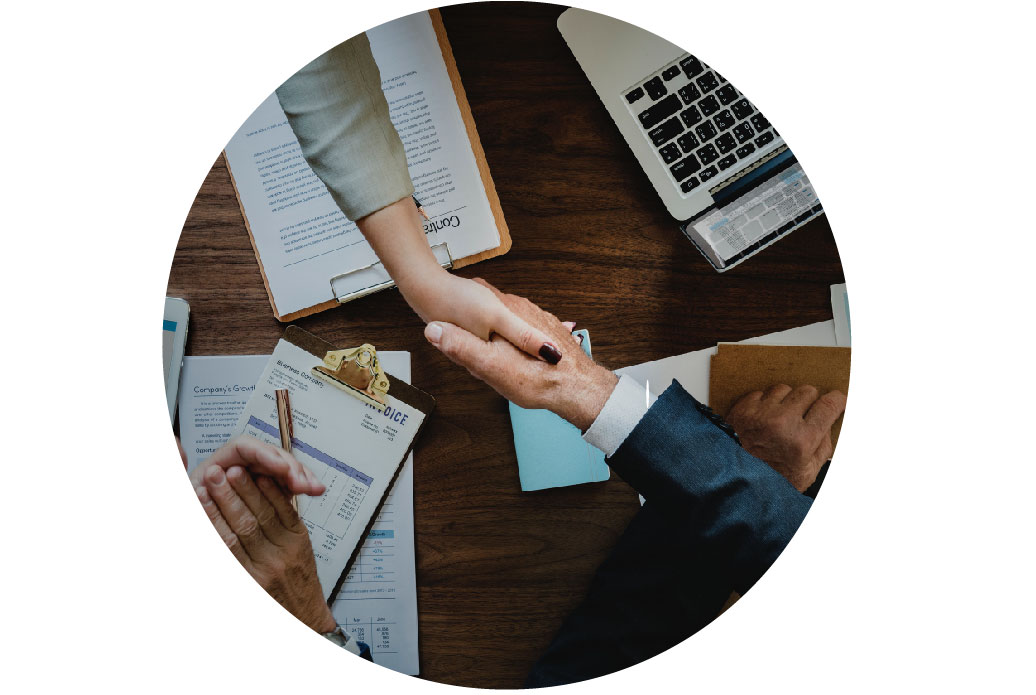 The essence of our cooperation identity is projected in our ECOSYSTEM OF ALLIANCES which brings together academics, consultants and professionals. Creation of this solid alliance network and "cooperation nodes" enabled us during all these years to make progress in the area of intangibles, to solidify concepts, to create and implement management models and indicators.
R+D+I MODEL TO CREATE MANAGEMENT TOOLS AND MODELS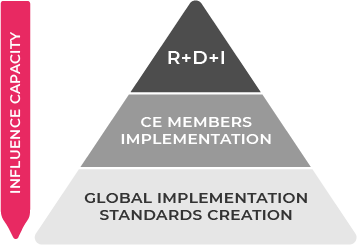 Our R+D+I model is based on generating alliances with leading experts and internationally acclaimed figures in Corporate Excellence's activity areas. Jointly we promote our R+D+I and research projects and compare obtained information to our members' experience.
This first step of innovative cooperation allows us to validate our models and promote the creation of international standards that will strengthen intangibles' management worldwide.
ROAD MAP FOR INTANGIBLES' MANAGEMENT

STEP 1: PURPOSE DEFINITION & BEHAVIOUR ACTIVATION
Identify key stakeholders and their specific touch points.
Definition of identity and purpose (mission, vision and values).
Purpose implementation and activation.
Foundation for differentiation and corporate reputation.
Systematically measuring reputation, brand strength, internal reputation among employees and other key stakeholders.
Creating a non-financial scorecard and evaluating the positive impact of intangible assets in the business.

STEP 3: ORGANISATIONAL MODEL
Organizational transformation to be able to address the expectations of the stakeholders by integrating them on decision making processes.
Through breaking the silos and building bridges across departments.
STEP 4: NON-FINANCIAL INDICATORS & BALANCED-SCORECARD
Add non-financial indicators to traditional financial indicators and link them to compensation programme.
Indicators that should be included in the company core strategy are:
Reputation
Brand Equity
Employee engagement
Employee satisfaction
NPS - Net Promoter Score

STEP 5: VALUE CREATION – TRUST & SUSTAINABLE DIFFERENTIATION
Development of a sustainable differentiation that is unique and helps obtaining social legitimacy and trust.
Know-How developed over 15 years of business practice by Corporate excellence centre for reputation leadership.