#LeadingbyReputation
An action tank of 10 years old, but more than 20 of managing intangible assets
Making the intangibles, tangible
Where do we come from and where are we going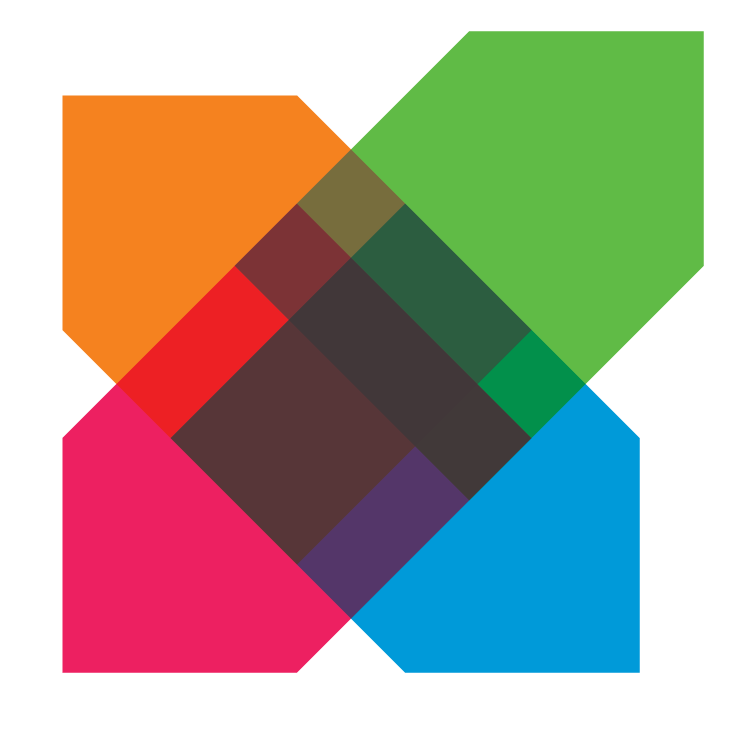 OUR HISTORY
We were born in 2011 from the merger of Corporate Reputation Forum (2002) and theInstitute for the Analysis of Intangibles (2004), under the slogan Leading by reputationand by the request of large companies to work in:
REPUTATION AND REPUTATIONAL RISK
PURPOSE, CULTURE AND CORPORATE BRAND
COMMUNICATION
PUBLIC AFFAIRS
PUBLIC AFFAIRS & SUSTAINABILITY
HUMAN CAPITAL
ADVANCED METRICS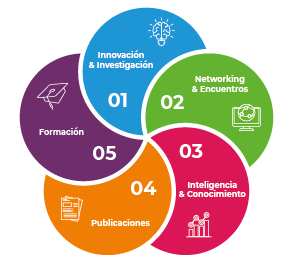 PURPOSE
We are convinced that the companies that manage their reputation in an excellent way from the purpose, the ESG aspects and their communication and value, will be thecompanies with a future that generate shared value for society and the planet, moving towards a better world.

That is why we have been advancing in the professionalization of the management of intangibles as strategic resources.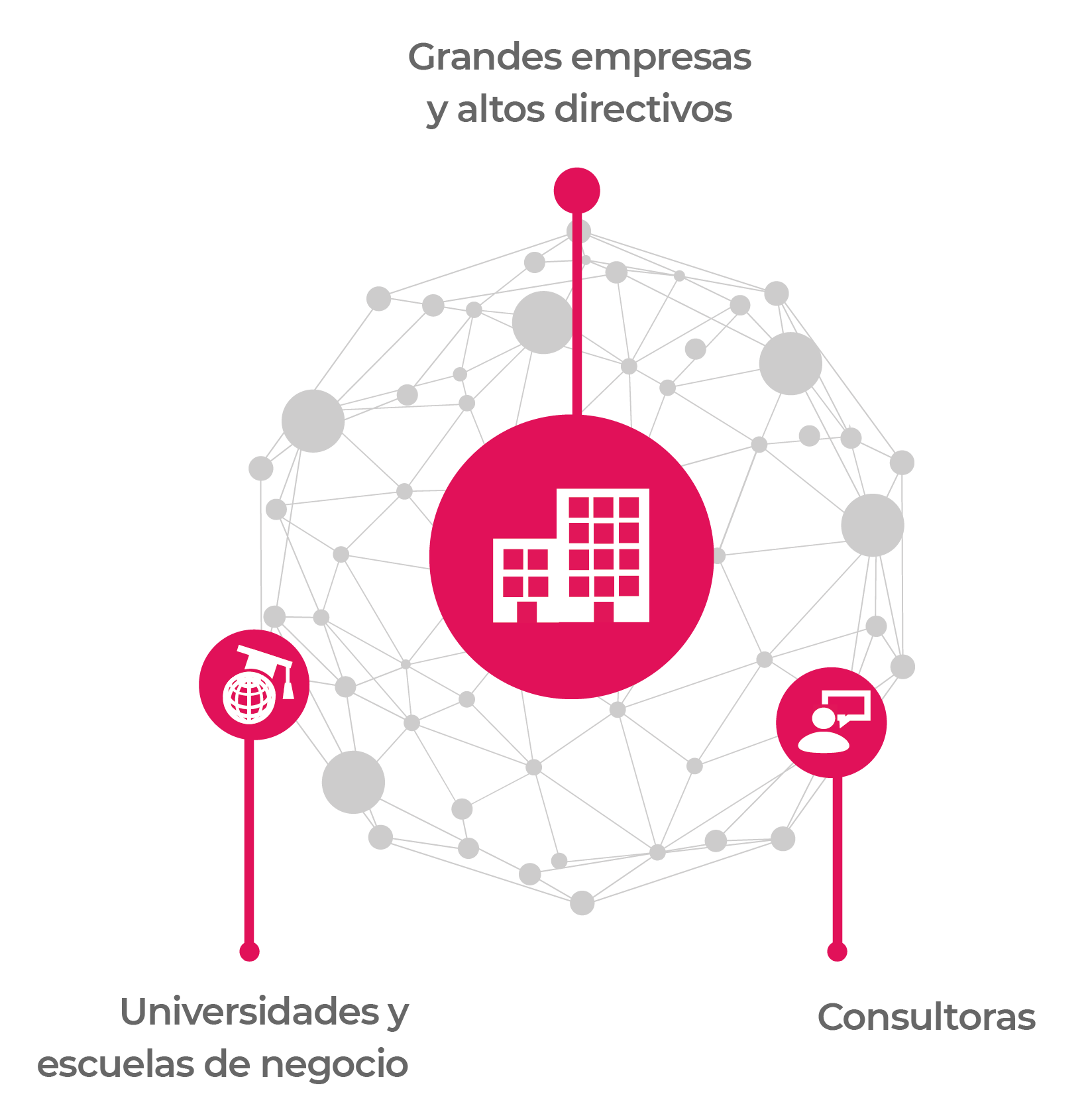 ALLIANCES ECOSYSTEM
We are collaborative innovation broker. We believe that major global challenges require shared solutions, that is why we draw on an extensive network of alliances with partners from all over the world:
6 patron companies with a presence in more than 55 countries
15 partner companies in more than 120 countries
10 international supporters
and a knowledge ecosystem supported by more than 130 partners
CORPORATE EXCELLENCE - CENTRE FOR REPUTATION LEADERSHIP was created as the result of a merger of the Corporate Reputation Forum (established in 2002) and the Institute for Intangibles' Analysis (established in 2004). We therefore have a fifteen years' experience of research in the area of intangibles' management.
Dedicated to our vision that MANAGEMENT OF INTAGIBLE ASSETS TRANSFORMS COMPANIES INTO EXCELLENT ORGANIZATIONS, members of the foundation share the corporate slogan «Leading by Reputation», which addresses the challenges of the new economic cycle, where companies compete to achieve trust and recognition of their stakeholders.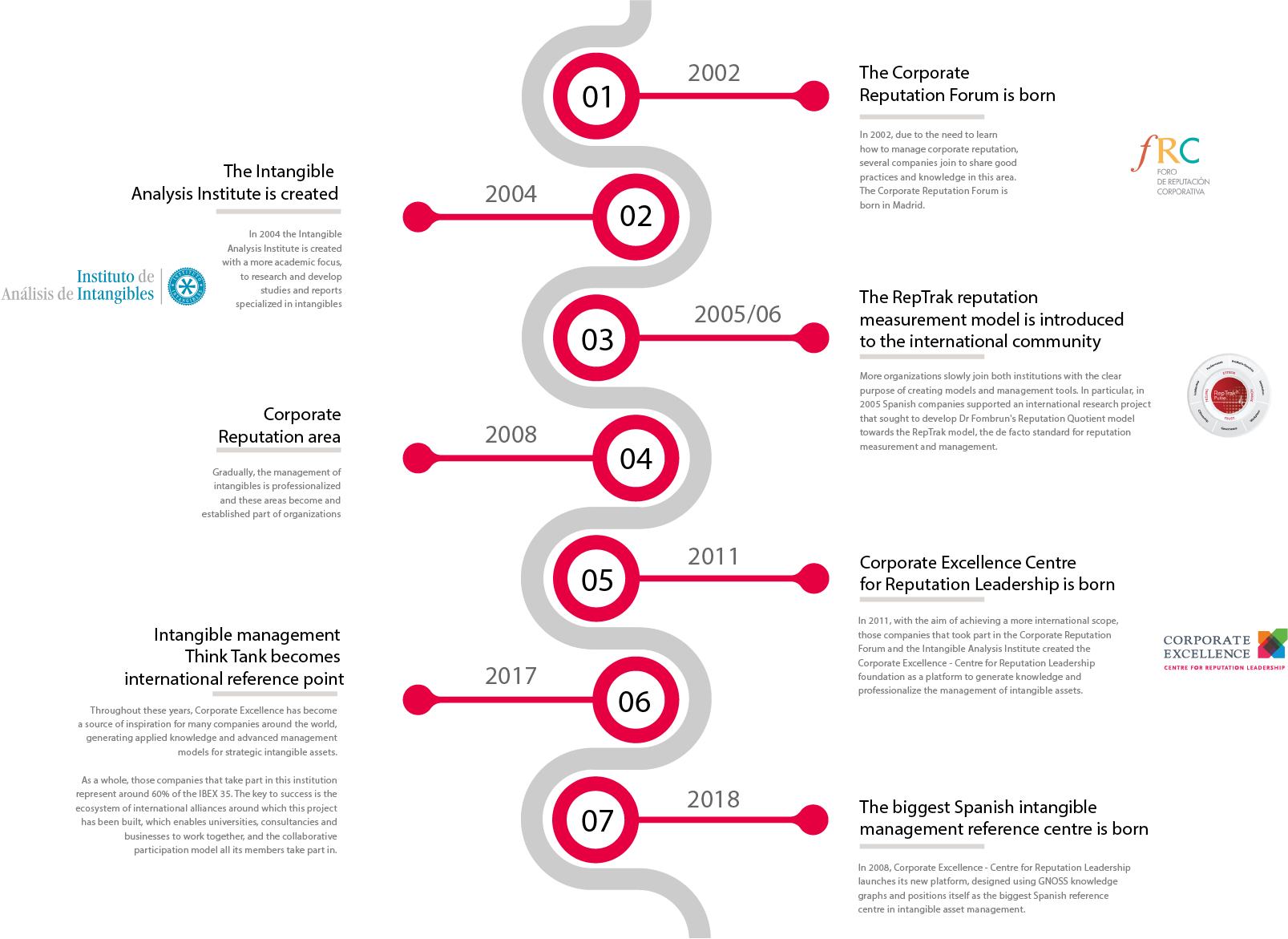 EVERYTHING ABOUT OUR STORY
Corporate Excellence was publicly presented as a business foundation on June 28, 2011. Here are some highlights of how we celebrate our first birthday: