Innovation, applied knowledge and training on intangibles assets
R

eputation and reputational risk

P

urpose, culture and corporate brand

C

ommunication

S

ocial Intelligence and Public Affairs

S

ustainability and ESG

H

uman Capital

A

dvanced metrics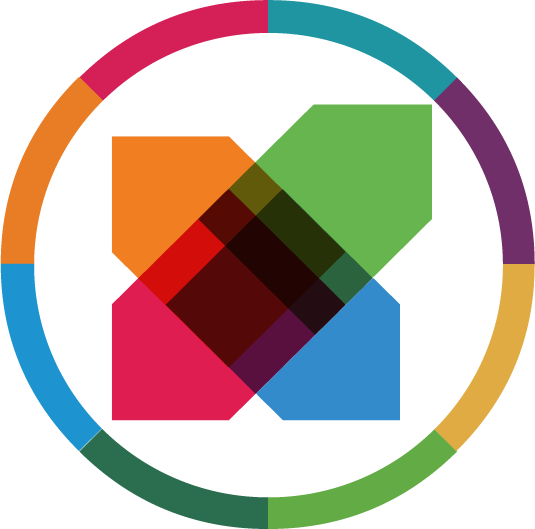 Corporate reputation is one of the most relevant non-financial indicators in corporate management and one of the most valuable assets. Reputational risk, along with risks associated with the corporate brand, may directly impact a company's business and is therefore considered among the most critical risks that must be controlled.
Reputation draws on excellent management of corporate behavior's most relevant dimensions: financial performance, innovation, citizenship, work, leadership, ethics, and quality of products and services.


One of the most important tools for managing corporate brand and reputation is communication. Communication helps to influence the opinions and attitudes of different stakeholders and unleash favorable behaviors towards the organization. Communication exposes the value contained by organizations and develops narratives to uphold their tangible and intangible capital. Experts argue that it is one dimension of corporate management that allows a company to coordinate all communications aiming to build and maintain a positive reputation in the stakeholders' eyes.


Talent is the human capital managed by an organization or the individual value of its employees. The economy of intangibles makes organizations more aware of the employees' fundamental role as brand ambassadors.
That's why it is essential to develop engagement and involvement strategies, communicating and promoting the organization's values. It helps to attract people who have adequate capacity and share the organization's purpose, making the business project meaningful.


Management of public affairs is becoming increasingly relevant in corporate practice to ensure operating licenses and obtain social legitimization. Being social actors, organizations should know and manage global issues of general interest and those related to the key trends that affect societies in which they operate, thus obtaining their stakeholders' support.


Social responsibility is an essential condition for operating on the markets of the 21st century. CSR, sustainability, and corporate governance are crucial elements for generating trust, obtaining social legitimization, and making projects viable.
Corporate responsibility introduces a new perspective, helping companies look beyond economic profit or loss and consider their activity's social implications.


Together with reputation, a corporate brand should be consolidated as one of the most promising resources for corporate management. It's believed to be one of the most important strategic assets and the cornerstone of any business project. Corporate brand is defined as the organization's identity: who you are and why you exist.
Defining one's identity and corporate purpose is the first step in the road map for intangible assets' strategic management. Members of Corporate Excellence – Centre for Reputation Leadership believe that a corporate brand expresses an organization's vision and purpose. A brand is a platform that helps to activate and implement them by putting corporate values into practice.


One of the significant challenges faced by managers of intangible assets is demonstrating their contribution to business and establishing adequate indicators that may be combined with financial indicators used in companies' scorecards.
Including these non-financial indicators in the scorecards may help top management make better strategic decisions and be alerted to the performance in the past and the long-term impact of their choices and perception of key stakeholders. These aspects may define the company's future.


Environment, trends, and even our needs and expectations are changing and evolving at breakneck speed, urging us to upgrade our competences continuously.
Corporate Excellence – Centre for Reputation Leadership believes in ongoing learning. That's why we developed a wide array of educational resources in the area of intangible assets' management, under the umbrella of the Reputation Leadership Academy. We believe that education is key to competitiveness and differentiation and that companies are in constant search for talented personnel.
We consider creating a new profession and a new way of doing business as our task and the task of everyone.
ROADMAP FOR INTANGIBLES' ASSET MANAGEMENT
STEP 1: PURPOSE DEFINITION & BEHAVIOUR ACTIVATION
Identify key stakeholders and their specific touch points.
Definition of identity and purpose (mission, vision and values).
Purpose implementation and activation.
Foundation for differentiation and corporate reputation.
Systematically measuring reputation, brand strength, internal reputation among employees and other key stakeholders.
Creating a non-financial scorecard and evaluating the positive impact of intangible assets in the business.
STEP 3: ORGANISATIONAL MODEL
Organizational transformation to be able to address the expectations of the stakeholders by integrating them on decision making processes.
Through breaking the silos and building bridges across departments.
STEP 4: NON-FINANCIAL INDICATORS & BALANCED-SCORECARD
Add non-financial indicators to traditional financial indicators and link them to compensation programme.
Indicators that should be included in the company core strategy are:
Reputation
Brand Equity
Employee engagement
Employee satisfaction
NPS - Net Promoter Score
STEP 5: VALUE CREATION – TRUST & SUSTAINABLE DIFFERENTIATION
Development of a sustainable differentiation that is unique and helps obtaining social legitimacy and trust.
Know-How developed over 20 years of business practice by Corporate Excellence - Centre for Reputation Leadership.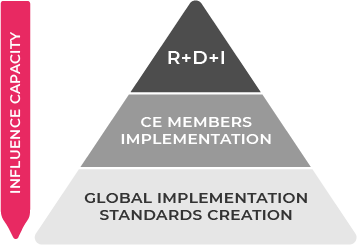 Our R D I model is based on generating alliances with leading experts and internationally acclaimed figures in Corporate Excellence's activity areas. Jointly we promote our R D I and research projects and compare obtained information to our members' experience.
This first step of innovative cooperation allows us to validate our models and promote the creation of international standards that will strengthen intangibles' management worldwide.