Reputation Leadership Academy: specialized training in intangible assets

Reputation Leadership Academy is a collection of our education products developed to foster competences of the personnel responsible for managing intangible assets, reinforce and widen the capacities of managers and employees, enabling them to solve real problems through excellent management of key intangible assets.
REPUTATION LEADERSHIP NETWORK: all professionals who completed our education programmes automatically become members of a network of more than 100 professionals.
VIRTUAL CAMPUS:if you currently have any of our basic or specialized courses active, access your training content here.
Reputation Leadership Academy offers programmes that cater for the following levels:
REPUTATION LEADERSHIP ACADEMY
PROGRAMS WHERE WE ARE ACADEMIC PARTNER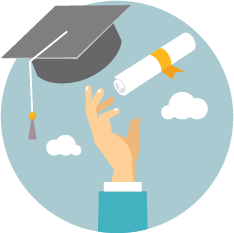 Update your knowledge in corporate governance, reputation management and social intelligencel