https://player.vimeo.com/video/555162588
Reputation and Intangible Trends
Approaching The Future
Reputation and Intangible Trends. Approaching The Future is an annual report developed by Corporate Excellence - Centre for Reputation Leadership in collaboration with CANVAS Estrategias Sostenibles, and Global Alliance for Public Relations and Communication Management as worldwide partner. 
Throughout its sixth editions, the report analyses the biggest trends defining the present and future of intangible asset management, with particular focus on reputation, brand, sustainability, ethics, and transparency.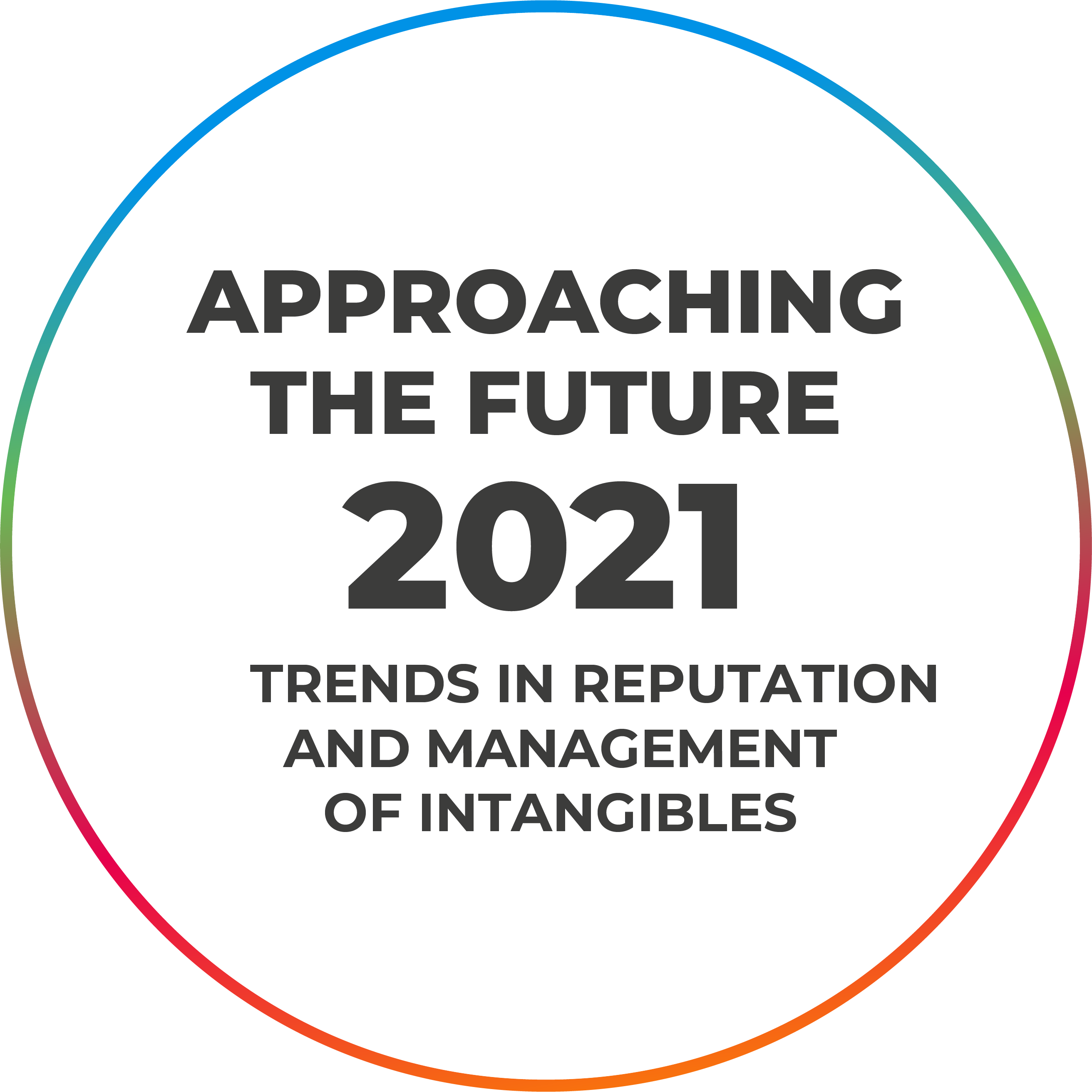 Approaching The Future 2021
trends marking the present and future of organisations:
Macrotrends
Trends driving reputation and brand
Trends driving sustainability
Trends driving ethics and transparency
How did we obtained the results?
With investigacion based on:
Interview with experts
professional opinions
advanced analysis
artificial intelligence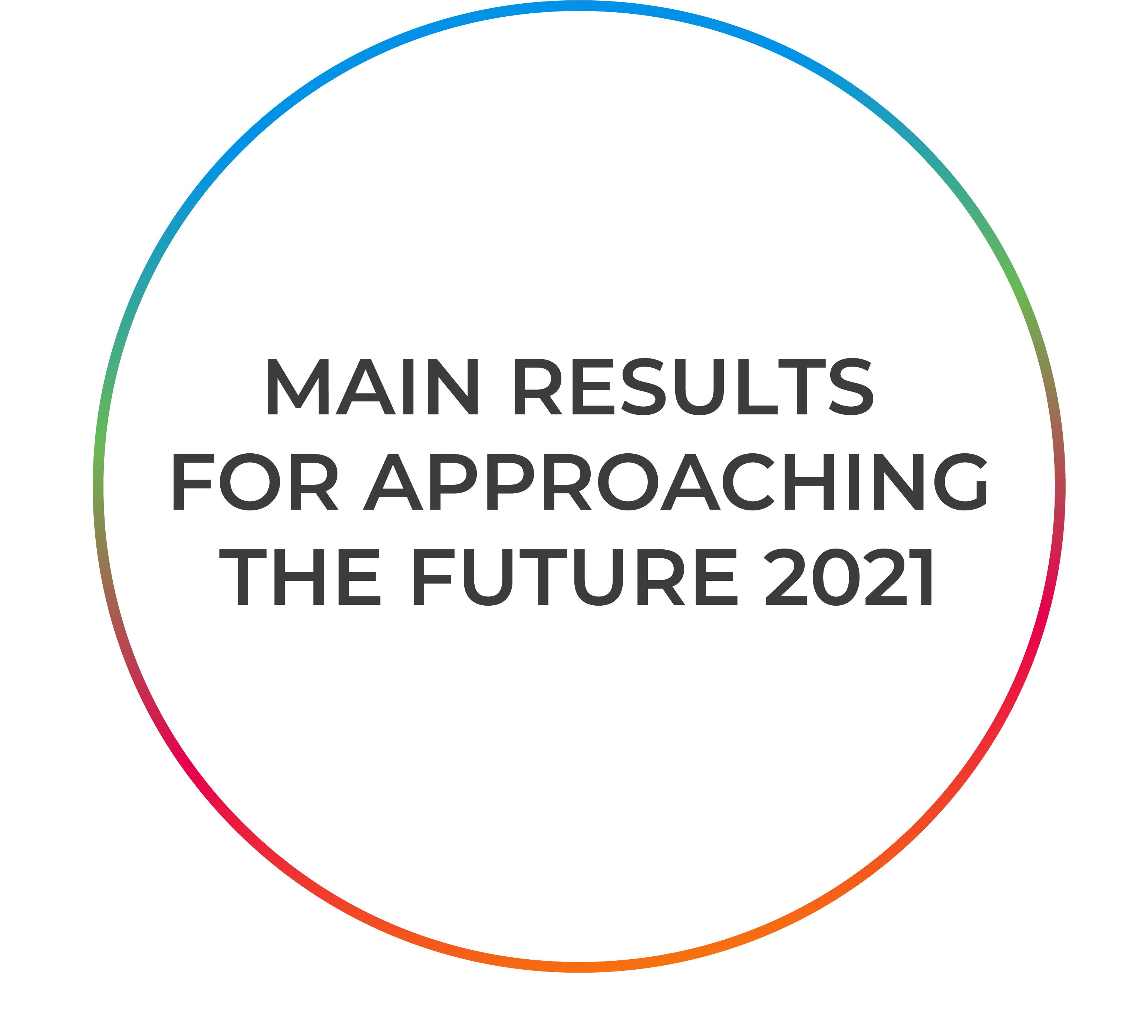 15 Key Trends
Adapting to the context of COVID-19
Digitalisation
New Communication models
Corporate purpose
Managing reputation and reputational risk
Cybersecurity
New ways of working
Diversity and inclusion
Climate change & the green economy
Responsible leadership
The 2030 Agenda
Corporate governance
Brand activism
Sustainable investment
Non-financial reporting
Worldwide partner:
Collaborating entities:
Aberje I APC I Asociación de Marketing I BLab I Cátedra Pizzolante I CECORP I ConsejoPR I DCH I Dircom España I Dircom Panamá I DIRSE I FMRE I FOCCO I Fundación más Humano I PRORP I Master en Reputación Corporativa (UNAV)
With the special participation of:
Perrine Bouhana
Managing Director de GlobeScan
Italo Pizzolante

Director de la Cátedra Pizzolante y Socio Fundador de Pizzolante
Oriol Iglesias

Profesor titular del dpto. de marketing ESADE
Andrea Bonime-Blanc

CEO y fundadora de GEC Risk Advisory
Farid Baddache

CEO de Ksapa
Aitor Jauregui

Responsable España, Portugal y Andorra, BlackRock
Silvina Bacigalupo

Presidenta de Transparencia Internacional
Gabriela González-Valdés

Subdirectora RREE y comunicación, Instituto de Auditores Internos de España